It's a Lifestyle! Los Cabos Real Estate Opportunities.
Thinking about moving down to Los Cabos, or simply an investment opportunity? Los Cabos is a growing market, with a wide array of Real Estate Deals for every budget.
Whether you want a gated community, golf community, Rental Property or to build your own piece of paradise, we have the location and property for you.
Feel free to contact us with any questions you may have.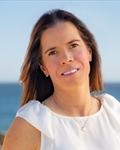 Daniela Corredor
Real Estate Professional
Tel:
+1 (605) 206-3715 USA
Originally from Bogotá, Colombia, I made the move to Los Cabos to work as a SCUBA Dive Instructor. I immediately fell in love with the area as it provides the perfect balance of small city living, great opportunities and amazing nature all around. After 17 years of living in Los Cabos and exploring everything this amazing corner of the world has to offer, along with raising my family here, I still feel incredibly grateful to call Los Cabos home.
I have worked in the tourism industry for 14 years and always strive to serve holding honesty, responsibility and ethics above all else. I made the move to Real Estate in an effort to help others find their perfect place in Los Cabos as well.
Whether looking to buy or sell, or just curious about Los Cabos. I will be happy to assist you, explaining every step of the process and making sure everything goes as smooth as possible.
Please feel free to contact me with any questions you may have, I'm always happy to help!
See you soon in Paradise!
Contact us for the latest Real Estate information.